27-Nov-2019
Election Manifestos - 2019
The Manifestos -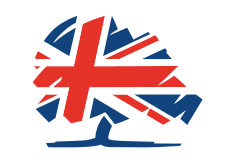 We will get Brexit done in January and unleash the potential of our whole country.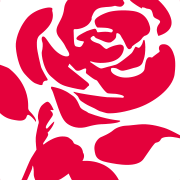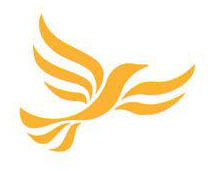 Unleashing a Green Economic and Social Revolution
So apart from Brexit, what will you do about ...
High Speed 2 :-
We will build Northern Powerhouse Rail between Leeds and Manchester and then focus on Liverpool, Tees Valley, Hull, Sheffield and Newcastle.
HS2 is a great ambition, but will now cost at least £81 billion and will not reach Leeds or Manchester until as late as 2040. We will consider the findings of the Oakervee review into costs and timings and work with leaders of the Midlands and the North to decide the optimal outcome.
(page 27
We will introduce a long-term investment plan including delivering Crossrail for the North as part of improved connectivity across the northern regions. We will consult with local communities to reopen branch lines. We will also unlock capacity and extend high-speed rail networks nationwide by completing the full HS2 route to Scotland, taking full account of the environmental impacts of different route options... We will ensure that these major infrastructure projects are a model of good employment practice and pay due regard to the environmental impact.
(page 20
Support High Speed 2, Northern Powerhouse Rail, East-West Rail and Crossrail 2, but ensure far tighter financial controls and increased accountability to ensure that these projects are value for money, and address problems with implementation to ensure that HS2 opens as early as possible to meet our decarbonisation goals while minimising the destruction of precious UK habitats and woodland.
(Fixing Britain's Railways
Creating a new golden age of train by opening new rail connections that remove bottlenecks, increase rail freight capacity, improve journey times and frequencies, enhance capacity in the South West, Midlands and North, and connect currently unconnected urban areas. We would also look, where possible, to re-open closed stations. These rail improvements will benefit from funding switched from the damaging HS2 scheme, which we will cancel (see 'Ending wasteful spending' section below for more details).
(Page 16
Scrapping the doomed HS2 rail line. The funds freed up will be spent on more effective sustainable public transport options, as part of the Green New Deal.
(Page 79
We want to cancel HS2, save 50% of the foreign aid budget and save another £13bn a year in payments to the EU. That money can form part of a Brexit dividend to invest billions in Britain's Regions, cut the cost of living, and build a better future for millions of our people.
(Page 1
Green Belt and AONB :-
The Green Belt.
We will protect and enhance the Green Belt. We will improve poor quality land, increase biodiversity and make our beautiful countryside more accessible for local community use. In order to safeguard our green spaces, we will continue to prioritise brownfield development, particularly for the regeneration of our cities and towns.
(page 31
We welcome the Glover Review and will create new National Parks and Areas of Outstanding Natural Beauty, as well as making our most loved landscapes greener, ...
(page 43
We will make brownfield sites the priority for development and protect the green belt.
(page 78 
We will protect the natural environment and reverse biodiversity loss at the same time as combating climate change. We will support farmers to protect and restore the natural environment alongside their critical roles in producing food, providing employment and promoting tourism, leisure and health and wellbeing. We will:
Significantly increase the amount of accessible green space, including protecting up to a million acres, completing the coastal path, exploring a 'right to roam' for waterways and creating a new designation of National Nature Parks.
Give the Local Green Space designation the force of law.
Saving Nature and the Countryside
Strengthen Green Belt, Areas of Outstanding Natural Beauty and Sites of Special Scientific Interest protections, with development in these areas only being permitted in exceptional circumstances.
Encourage applications from communities for new Green Belt, Area of Outstanding Natural Beauty and National Park designations.
                 (Page 58
The Environment :-
Stewards of our environment
Our Environment Bill will guarantee that we will protect and restore our natural environment after leaving the EU. Because conservation has always been at the very heart of Conservatism.
(page 43
ENVIRONMENT
We will introduce a Climate and Environment Emergency Bill setting out in law robust, binding new standards for decarbonisation, nature recovery, environmental quality and habitats and species protection.
(page 22 
Green Belts protect one tenth of our land and offer conservation of some of our natural environment. Introduced by Labour in 1947 to provide access to the countryside, they are threatened by developments.
(page 23 
Saving Nature and the Countryside
A healthy natural environment, where people breathe clean air, drink clean water and enjoy the beauty of the natural world, lies at the heart of the society and the economy Liberal Democrats want to create. Yet nature is under threat: unsustainable farming practices are depleting the soil and, together with air and water pollution, contributing to a rapid decline in the numbers of insects, birds and other animals. One in seven UK species are at risk of extinction.
Protect and restore England's lakes, rivers and wetlands, including through reform of water management and higher water efficiency standards, and establish a 'blue belt' of marine protected areas covering at least 50 per cent of UK waters by 2030, in partnership with UK overseas territories.
The Green New Deal for food, farming & forestry
The Green New Deal will transform our relationship with the land. It will increase space for nature through the restoration of natural landscapes, habitats and species in urban, suburban and countryside environments. We want to increase the opportunities for food growing, for greening our landscape and improving our health. Through reforestation, rewilding and regenerative farming, we will reduce carbon emissions and realise the land's ability to absorb carbon.
(Page 21
Restoring our nature and countryside
Amend the National Planning Policy Framework so it no longer imposes centrally set development targets on local councils. We will allow councils to develop their own planning policies, based on genuine local housing need and their requirement to contribute to the creation of at least 100,000 new council homes a year nationally. Councils will be required to deliver these new homes in a way that preserves local ecology and creates new green spaces.
Strengthen Green Belt, Areas of Outstanding Natural Beauty and Sites of Special Scientific Interest protections, with development in these areas only being permitted in exceptional circumstances.
(Page 57
The Brexit Party supports investment in key public services, the environment, fishing and strategic industries ...We pledge to:
Invest in the Environment: in addition to planting millions of trees to capture CO2 we will promote a global initiative at the UN.
(Page 10