03-Oct-2021
Save our Lanes !
Sunken lanes are a characteristic feature of the Chiltern landscape - but three are threatened with significant damage during the construction of HS2.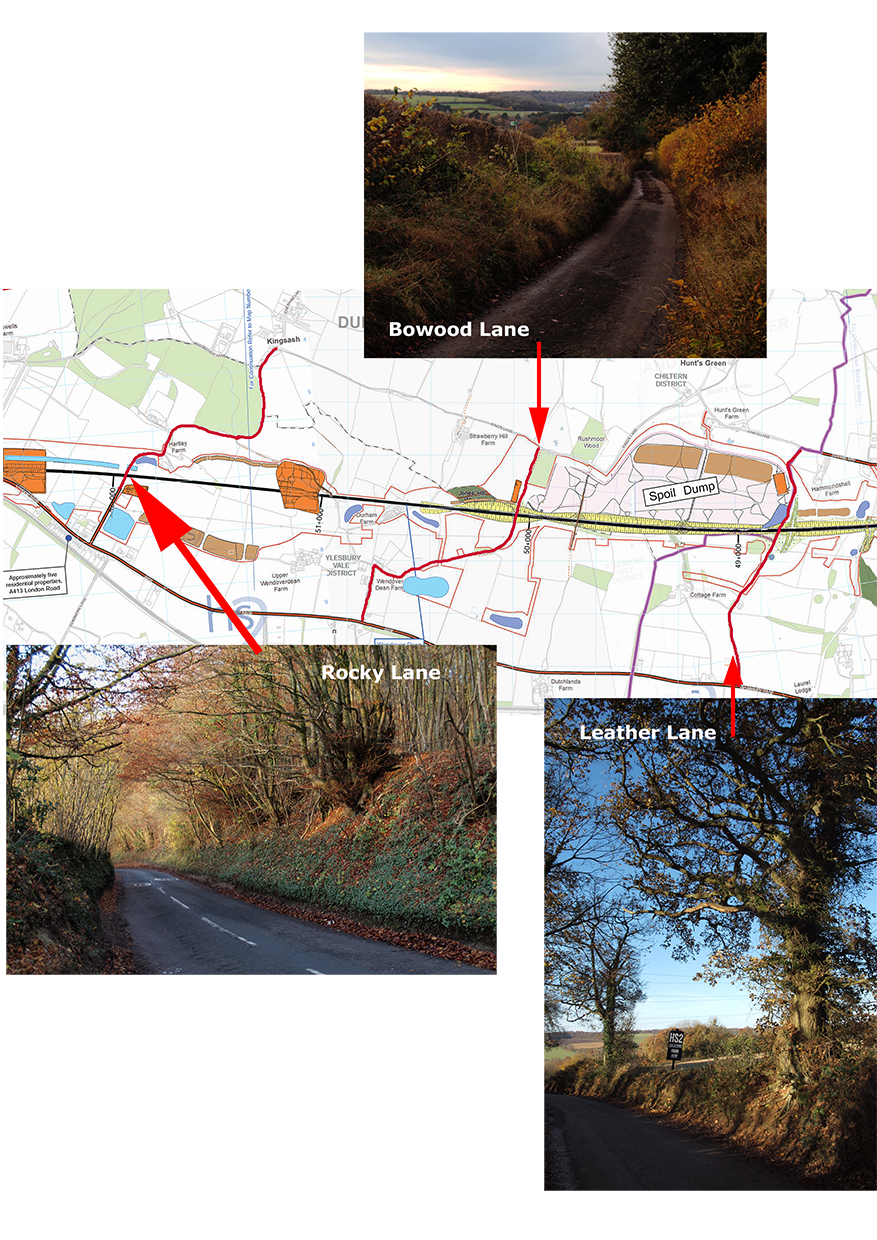 The trees and hedges beside the lanes provide vital corridors which allow wildlife to travel between the valley floor and the ridges.
Investigations have discovered large numbers of bats using the vegetation beside Leather and Bowood lanes as a flightpath.
Our Aims
Save our Lanes is working to preserve as much of the existing lanes and as many trees as possible, to retain connectivity for wildlife, and for the maximum possible mitigation for the adverse effects of HS2 construction.
Successes so far -
Saved 88 trees from felling
Made HS2 accept that Leather Lane is a vital bat corridor, so that they agreed to provide mitigation for when trees were felled.
Ensured that Bucks Council and EKFB adhere to the Design Principles submitted by the Chiltern Conservation Board by requesting that new over-road is a narrower construction than the standard 2 way road originally planned by HS2
Held HS2 to account for retaining as many of the remaining oaks in Leather Lane as possible when reviewing their designs
Prevented felling of the Oak trees at nearby Bowood Lane by carrying out bat surveys; we discovered a potential bat roost. EKFB then suspended their works as we discovered (through an FOI request) that they had no licences in place.
See our News page on HS2 Amersham for more information.
How to help
Please support our campaign, by donating to our Crowdfunder. Email your MP and councillors, make clear your concerns about the impact HS2 construction is having on wildlife and the Environment - and sign our Petition